Web framework: WordPress.com & Blogger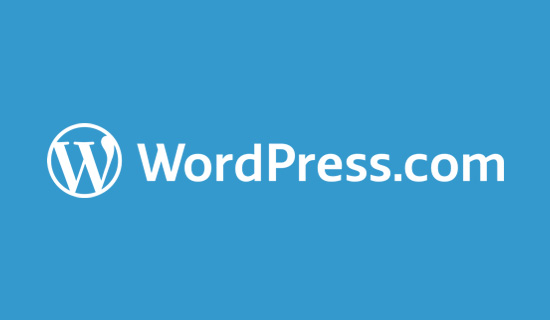 WordPress.com is a blog hosting service offered by Automattic, a company created by WordPress.org co-founder Matt Mullenweg.
WordPress.com offers a basic blog hosting service for free. You can purchase additional options like a custom domain name, additional storage, and other premium services.
Started in 2005 with a goal to bring WordPress experience to a larger audience, WordPress.com is a good blogging site for users who don't want the advanced features of self-hosted WordPress.
Pros
No setup required.
Easy to use and manage.
It's completely free if you are happy with a WordPress.com subdomain. Your free website name looks like this: https://example.wordpress.com.
Cons
Limited options to extend your site. You cannot use custom themes and plugins for customizing your blog.
You cannot run advertisements on your blog. Instead, WordPress.com will show their ads on your free website.
You do not own your blog, and WordPress.com can suspend your account if they find you are violating their terms of service.
Pricing
The basic WordPress.com account is free, but it will have WordPress.com ads and branding.
You can upgrade to their Personal plan for $4/month (billed yearly) to remove WordPress.com logo and advertising from your website. You also get a custom domain (such as www.yoursite.com).
For $8/month (billed yearly) you can get additional design tools and extra storage.
Because of the similarity in names, beginners often start with WordPress.com thinking they are getting the powerful WordPress.org software. After seeing the limitations, users often end up switching from WordPress.com to WordPress.org to have more features and control over their website.
5. Blogger
Blogger is a free blogging service by Google. It offers a quick and easy way to create a blog for non-tech-savvy users.
Blogger is one of the earliest blogging platforms in existence. It was first launched in 1999 by Pyra Labs. Later in 2003, Google acquired Blogger and redesigned it as the product we know today.
All you need is a Google account to start a free blog on Blogger.
Pros
Blogger is free.
It's easy to use and manage without any technical skills.
Has the added advantage of Google's robust secure platform and reliability.
Cons
You're limited to basic blogging tools, and can't add new features as your blog grows in popularity.
Design options are limited, with fewer templates available. Third party templates for Blogger are often low quality.
Blogger does not receive frequent updates or new features.
Google can suspend your blog at any time, or even cancel the Blogger service altogether. (They have a history of abandoning projects without warning, such as Feedburner.)
For more pros and cons of Blogger, see our comparison of WordPress vs Blogger (Pros and cons).
Some users start out with Blogger because it's free, but eventually as their blog grows, they end up switching from Blogger to WordPress to get more features and control over their website.
Pricing

Blogger is free with a Blogger subdomain like https://example.blogspot.com. If you want to use a custom domain, you need to buy from a third-party domain registrar.

Web frameword: WordPress.com Blogger, very easy to create new website